RECOMMENDED PLANS
Product Bundles
3 Months Membership
Access to the Product Bundles extension, updates and support
Support
through Private Tickets
Unlimited domains
Lifetime Usage
Full Access
6 Months Membership
Access to All the Extensions and their updates, plus support for all of them
Support
through Private Tickets
Unlimited domains
Lifetime Usage
Premium Access
12 Months Membership
Access to All the Extensions and their updates, plus support for all of them
Support
through Private Tickets
Unlimited domains
Lifetime Usage
OTHER/SINGLE PLANS
Custom Filters Pro
4 Months Membership
Access to the Custom Filters Pro extension, updates and support
Support
through Private Tickets
Unlimited domains
Lifetime Usage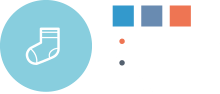 Custom Fields For All
3 Months Membership
Access to the Custom Fields For All extension, updates and support
Support
through Private Tickets
Unlimited domains
Lifetime Usage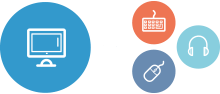 Product Builder
6 Months Membership
Access to the Product Builder extension, updates and support
Support
through Private Tickets
Unlimited domains
Lifetime Usage
Stockable Custom Fields
10 days Membership
10 days of support for the Stockable Custom Fields extension
Support
through Private Tickets
24% VAT will be charged on top of the listed prices to residents/businesses of the European Union without a VIES-registered VAT number. Residents of Greece will be always charged with VAT. (In accordance to European Directive 2008/8/EU and its incorporation into EU member states' local laws).
Frequently Asked Questions
How can i get the extension after the payment?

After your payment, you have to log-in and visit our downloads area. You will be able to download your extensions from there

What happens when my subscription period expires?

If your subscription period expires, you can continue using our products. However you will not be able to access new releases, updates and support.

What license are you using?

All of our products are Open source, under the GNU/GPL license.